1635 Old Hardin Rd,
Billings, MT 59101
Phone:

  406-259-9669
Hours: Monday – Saturday 8am – 2pm
Menu: (Click to enlarge each food menu)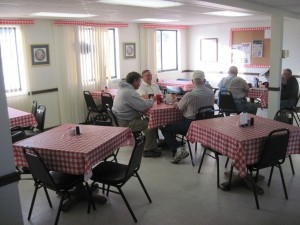 Marla and Patti's Cafe is located off Old Hardin Road in Lockwood just West of KR Ranch Company.  As our cafe opened in September 2012, we are also located across the street from the Lockwood water depot where the Lockwood Water and Sewer District is located.
We provide your breakfast and lunch options at our newly opened cafe.  Patty and Marla have over 20 years experience cooking and providing food to the public.
All our sandwiches and burgers come with a choice of macceroni salad, potato salad, chips or fries.
Catering:
Marla and Patti's Cafe can cater for your business party, lunch or speical evening occasions.  We are licensed and approved to provide you your preference of Catering either in the Lockwood, Billings or greater Yellowstone County area. Give Patty a call today at 406-363-8628 or the Cafe at 406-259-9669 to schedule your reservations.
Come check us out at our new location in Lockwood off Old Hardin Road.