If you have animals and livstock like horses, dogs, sheep, cows, chickens, rabbits, or even a mule or hamster for sale?  Do you live in or around the Shepherd, Huntley, Worden, Ballantine, Pompeys Pillar area or trying to connect with those from this area?   Email us your info and we will  post it here for FREE.  Let people know you posted it online here at www.lockwoodmontana.com.
Animals and Livestock For Sale: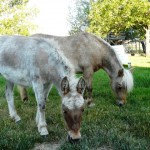 Yearling miniature molly mule. Her dam is a 37″ palomino mare and the sire is a registered light gray Miniature Mediterranean jack who measures 32.5″. She's going to mature at around 38″. Both parents are on site. She's blonde colored with a faint cross and line down her back. Mules have an amazing memory and learn quickly. We've already started ground driving just for fun. She'll do well in front of a cart or maybe even under saddle. No problems with trimming feet and up to date on de-worming and West Nile. Add some fun to your pasture as there is nothing more hilarious than the sound of a mule!  Asking 350.00, 406.861.2876.