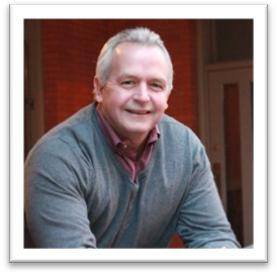 WORDEN, MT — (January 6, 2014) – Farmers Union Oil Company today announced the appointment of Scott Black as President and CEO.  He replaces Kirk Marzolf who unfortunately passed away in August 2013.  Since 1993, Black has held senior leadership positions within the agriculture industry.   He comes to Farmers Union from Skagit Farmers Supply of Burlington, Washington where he was Director of AgriBusiness.  He is very familiar with Montana agriculture having previously been President and CEO of Westfeeds, Inc.; a Billings based animal nutrition company.  Black will guide the company's strategy as it expands its presence as a full service farm supply cooperative.
Black has a reputation as a transformational leader with a proven track record of growing revenue and market share.  "With Scott, we found the right CEO to take Famers Union Oil to the next level," said Board of Directors President Clayton Oblander. "His breadth of agribusiness expertise and leadership ability is what our cooperative needs for this next phase of growth."
"I am honored by the opportunity the Board has extended to me and excited by the chance to work with a great group of employees.  Our focus will be centered on our cooperative roots while bringing innovative solutions to our customers," said Black.
About Farmers Union Oil Company
Established in 1938, Farmers Union Oil Company is a Montana based full service farm supply cooperative with operations in agronomy, bulk and retail fuel, propane, and retail farm supply.  Business interests are located in Worden, Hysham, Custer and Miles City Montana.
For more information about Farmers Union Oil Company, visit here.