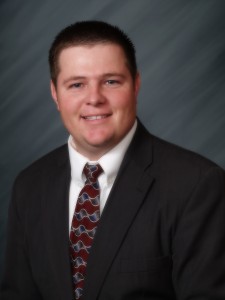 Hello Folks from Helena.  It's been a busy first two weeks at the Capitol as I've gotten settled in for the MT 63rd Legislative session. It's refreshing to know that I have one session already under my belt and know what to expect for this next session.   I've been assigned to four committees this session in the House which are Business & Labor, Education, Local Government and Vice Chair of the Ethics Committee.  We've received some good information regarding education funding and have heard some bills already. It is my hope that Education and funding will be addressed this session to make it equitable and fair throughout the state and I'm hopeful it will be addressed for the small rural schools as well as the big schools.  One bill, however, LC132  will be interesting to see how it ends up.  There are some good points and bad points to the bill. For example, there is some local property tax relief that I like in the bill but I don't like the price tag of about $200 million from the General Fund.  As I'm about keeping our taxes as low as possible, we'll need to really take a look at this bill and see if we can make it the best bill by the end.
There have been some good things already this session. Last Friday, HB 73 passed second reading in the HOUSE with a historic vote of 100-0 with a much better way of managing the Grey Wolf.  Now, we'll wait for it to pass through the Senate and onto the Governor's desk for his signature so it can be a benefit to both Ranchers and Sportsmen yet this hunting season.
Being in Helena, I've heard some good things about Lockwood and my district in regards to the positive things and potential for Lockwood in the future.  I've been a strong supporter of the Northend Bypass which will connect Lockwood to the Billings Heights and am encouraged for the progress that is being made.  I hope to see some equipment on the ground moving in the next several years for this project.  I'm also encouraged to see and hear about the progress of the Lockwood water and sewer infrastructure that is in the next phase.  I understand that there are other big businesses looking to come to Lockwood along with Montana Peterbilt and Pacific Recycling that will also enhance the area but many will not come yet because of the lack of infrastructure like water and sewer at this time.  As the Lockwood Fire Department is preparing their new fire station in the next year or so, its encouraging that many are focusing on Lockwood for a number of different reasons whether locally or from outside the area.
As there are many good things happening in Lockwood, there are also some things that need to be enhanced like the roads, sidewalks and lighting among others.  I'm saddened to hear of the tragic loss on one of our roads and have received much feedback in regards to doing something
now.  I hope and pray that there can be some good to come of the whole unfortunate accident.  In fact, I submitted a request to Legislative Services regarding any kinds of taxes being generated from the Lockwood area in any way.  I was encouraged by the initial feedback I received from Legislative Services and some additional recommendations they will have.  Apparently, there was an assessment of school bus routes that they will get me with the report I requested
In addition, I've been asked to carry some legislation that will allow counties some flexibility in using road and gas tax money towards special districts for special projects like sidewalks, bike trails, walking trails, and lighting districts.  It will allow Lockwood to vote on a special district and not have the whole county vote on a Lockwood issue.  I, as well as the Yellowstone County Attorney's office, scrambled last week to get the bill draft in before the deadline.    I believe this is a result of the community involvement and feedback from last week's community meeting with the county commissioners so please continue to let your elected officials know of your thoughts, concerns and desires as that is our job so we can serve you better.  I commend the county commissioners and staff for their help in doing something for the area.
Now, for the record, this proposed legislation is not the fix all.  In fact, the community already has a process to petition the county commissioners by petition for special districts.  It already requires citizens within the community to submit a signed written petition to the County for additional services of which a vote will eventually come to the people. That is not a decision that I have to make but the citizens to make together.  I will support what the community wants to do though.
Finally, there are decisions that need to be made for the future of Lockwood and greater Yellowstone County area and I invite all responsible citizens and elected officials to help make it a better place.  Once the basic enhancements are upgraded; more businesses and residents will come to the Lockwood area that will in turn bring more business, jobs and generated taxes to the area of which is a win/win situation.
Please continue to contact me for any reason and let me know of your feedback, concerns, and ideas.  My contact info is below.
Thank you,
Jonathan
Note:  Representative Jonathan McNiven is currently serving his second term in the Montana House of Representatives for House District #44 which includes Lockwood, Blue Creek, Briarwood and part of Huntley, MT.